Have you tried mat surfing? A lot of people are getting into this alternative form of wave riding. Below, three mat surfers from three continents describe how and why they fell in love with the mat, and what it has added to their lives.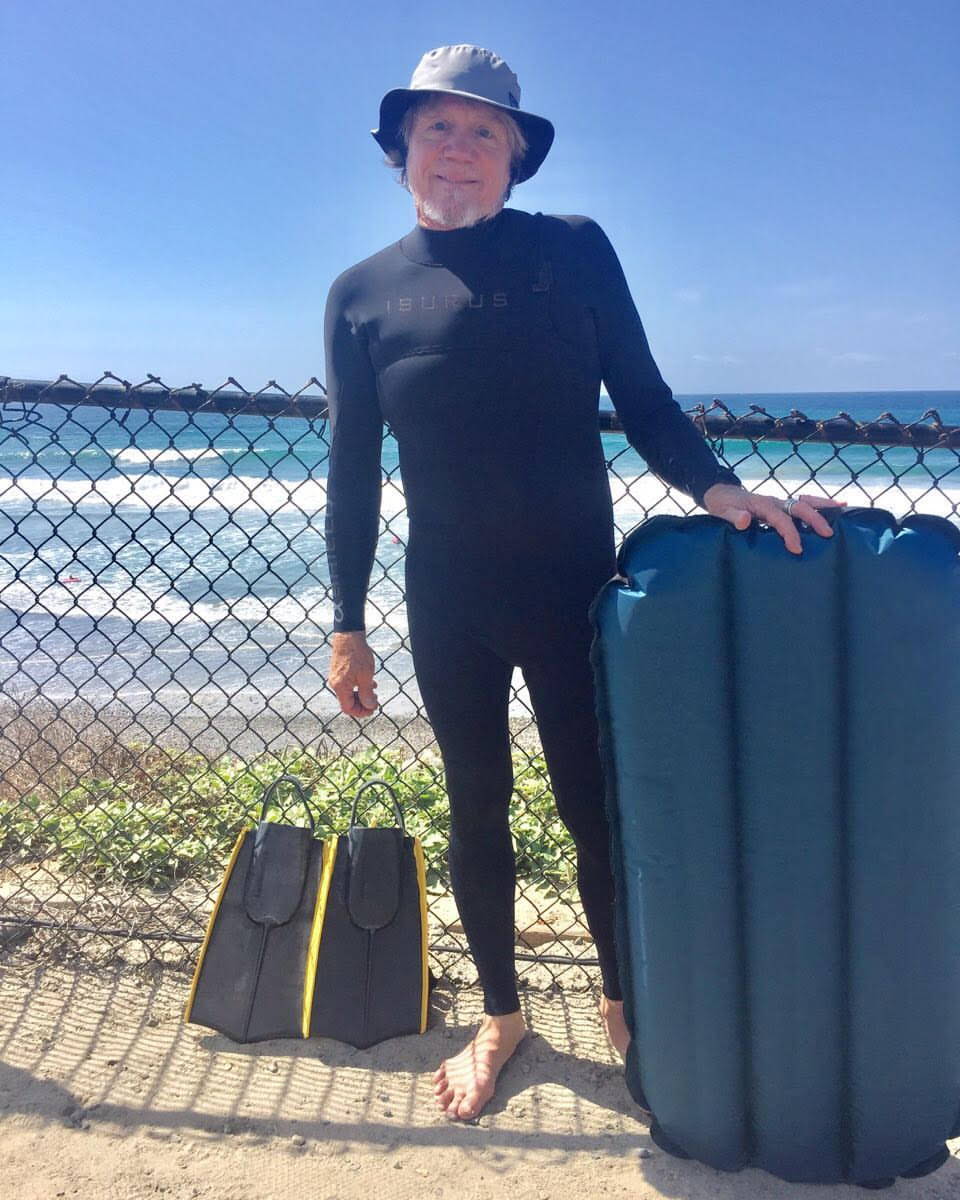 Mike Janich, from Temecula, California, USA
"For those yet to experience mat riding, it may appear that a barely inflated bag filled with your own breath is an impossible, utterly ridiculous craft for riding waves," says Ian Jermyn, who lives in Ireland. "But it offers an experience that is completely unique."
Mike Janich, from Temecula, California, USA, agrees: "I innocently started mat surfing as a 'substitute' for longboarding while recovering from shoulder surgery. My doctor told me I wouldn't be able to paddle for six to eight months, and, not wanting to be out of the water that long, I bought a surf mat and some fins. And the rest is history. I'm a mat surfer now!"
For Terry Wild from Australia, it was more a case of curiosity. "I started mat surfing with a friend of mine," he remembers. "We usually rode a variety of 'normal' boards, but I saw some pictures of mat riders on the Internet and we decided to give it a go on crappy surf days, just for a laugh. Well, mat surfing soon became an addiction, to the point where I ride them nearly all the time."
The speed is something that makes mat riding so attractive. Ian was impressed by a short video of George Greenough mat surfing on Maui in the late 1960's—he drops in and accelerates, and with a controlled, seemingly weightless drift, slips under the curtain of this huge wave before accelerating out again. 
Compared to what Greenough rode then, today's surf mats are a fraction of the weight, and the hydrodynamics are far more advanced. After riding waves on all sorts of craft since I was about five, these strange mats seemed completely baffling. It was alien technology that I had to experience for myself," explains Ian. His passion for this kind of wave riding led him to collaborate with surf mat builder Matt Fedden to create Warpmats which focuses on producing custom surf mats.
"Mat riding is just plain fun. There aren't a lot of fancy moves, or turns that are needed. It is just the best feeling. It is like super charged body surfing, where you feel that you are part of the wave, and you can feel the water passing under the mat. It is amazing to have a surf craft where the rider can change the shape of the craft as it is being ridden, which is what mat riders do by altering hand pressure on the mat," says Terry.
"Within a few sessions, a paradigm shift occurs and you understand how radically different this vehicle is," explains Ian. "The sensation of becoming part of the wave (rather than planing on its surface), and the speed…it changes everything."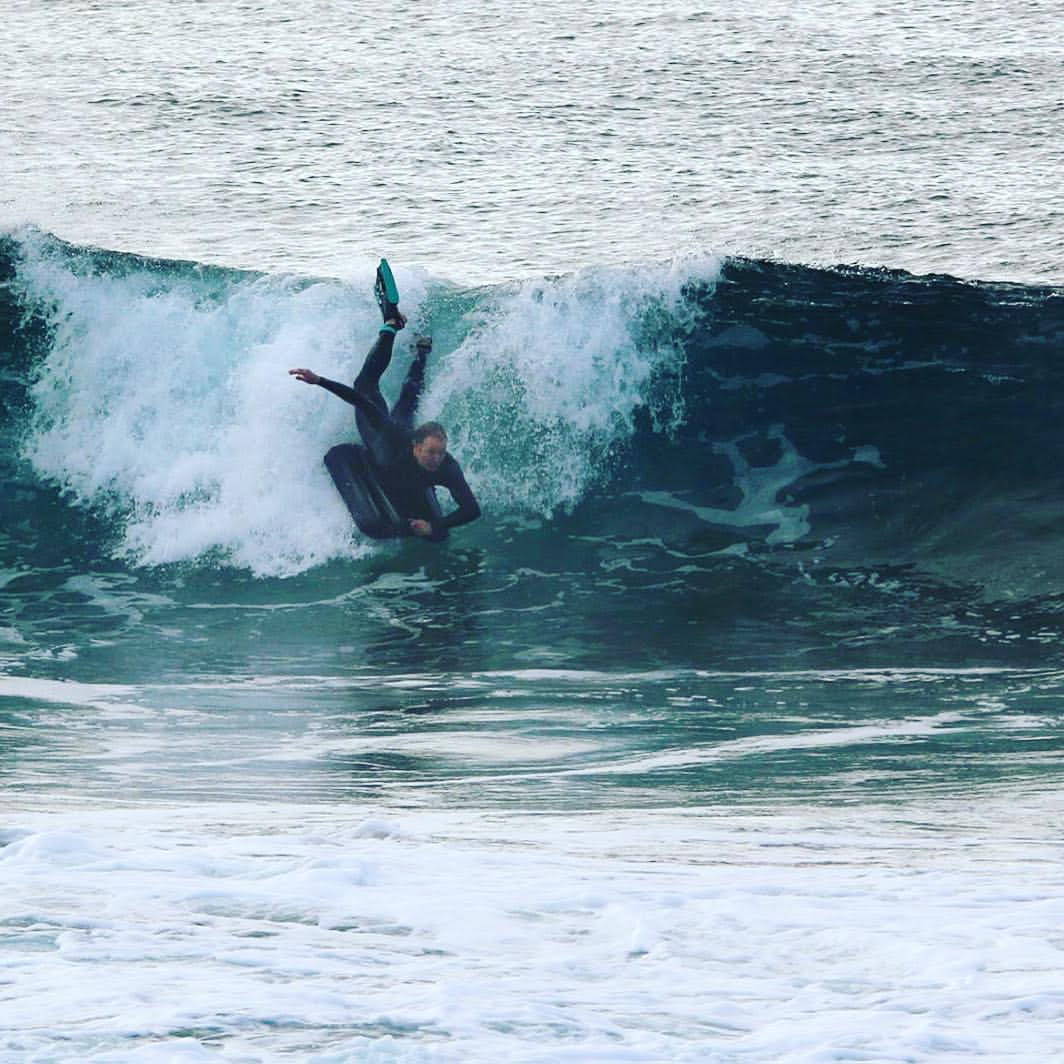 Terry Wild mat surfing in Australia.
From the surf-o-plane to the modern surf mat
The history of mat surfing is almost as interesting as the ride itself. This style of surfing has been around for awhile, originating with the "surf-o-plane in 1932. Australian Ernest Smithers invented this first surf mat, and it quickly rose in popularity. By 1938, the Australian Surfing Titles included a surf mat division.
Surf mats became popular in the US in the 1950s. Many people used them to become comfortable in the ocean before moving on to surfboards.
Surf mats became even more popular in the 1960s, as many visitors to the beach began using them to ride small whitewater lines. The mat was user-friendly and accessible, so it effectively lowered the entry barrier that heavy surfboards brought with them.
Ironically, it was the invention of another prone wave riding tool that ended up stealing a lot of the surf mat's thunder, and turned it into a fringe sport.
Tom Morey's foam bodyboard dominated prone surfing for nearly 50 years, before the surf mat had a resurgence in popularity during the "Ride Anything" movement of the early 2000s. As people began to rediscover alaias, paipos, traditional logs, and other retro boards, surf mats started to work their way back into the lineup.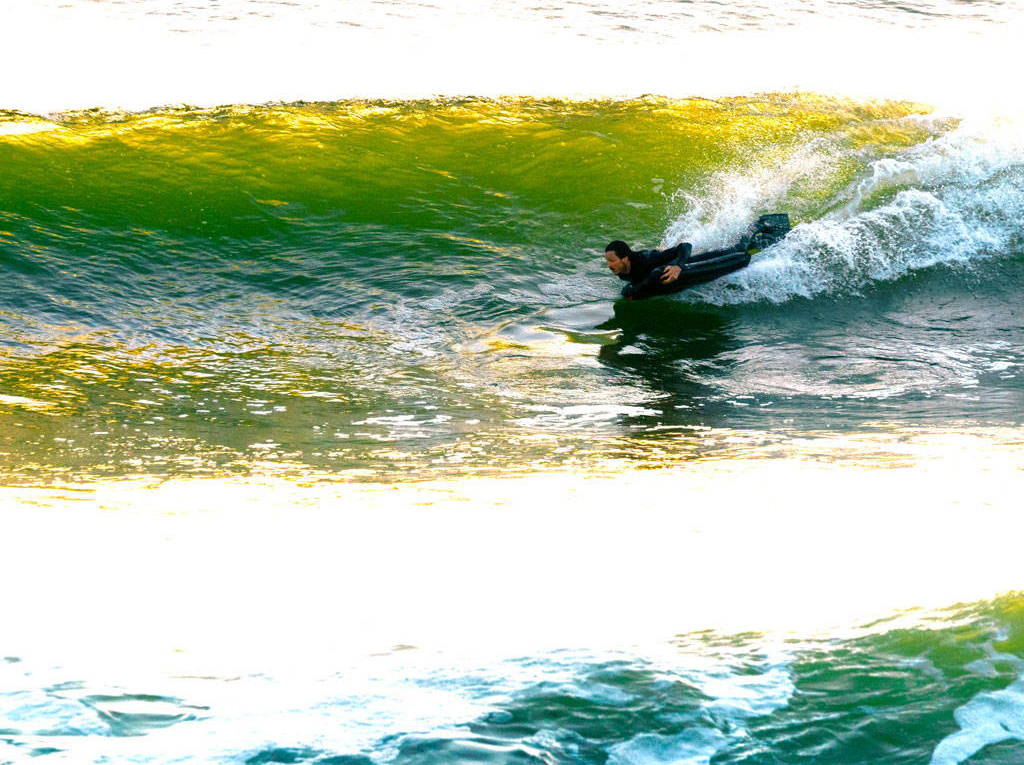 Ian Jerymn riding Warpmats with LeblonFins Flex.
Photo: Thomas Naschenweng
"It's a slow renaissance. In the short few years I've been riding mats I've never happened on anyone else in the water riding one. I continue to offer them out on loan, and more often than not they return unridden.Wherever I've ridden my surf mat, I've either been invisible or met with bewildered stoke from other surfers who have no idea what I'm riding, and can't believe the speed I can get on the same waves they are riding," says Ian. 
Are you curious to see how surf mats go? Our advice is to give one a try! There are no wrong ways to enjoy the ocean. The more diverse your surfing experience is, the better a waterman or waterwoman you will become. 
And while you are at it, check out why Ian, Mike and Terry use LeblonFins for mat surfing:
 LeblonFins for mat surfing
"I tried many brands of fins in my search for power and comfort, until I discovered LeblonFins. It was a Goldilocks moment for me. These fins were so comfy, yet so powerful at the same time. My wave count went up enormously. My faves are the new Flex model, as they are, in my opinion, the perfect combination of comfort and power needed for mat riding.  Not only do LeblonFins get the rider into the wave early, the rails on the side of the fins also give perfect control, and can be easily lifted if side drift is needed."
Terry Wild, Australia
Instagram: @terrywild

"Good mat surfing fins should be comfortable, powerful, and offer some sort of control for positioning, turning and cutbacks. With their foot pockets separate from the blade, LeblonFins put the side rails of the fins in a more parallel position to the rails of the mat, making my fins and mat work together more as a unit than with other fins. Also, with Leblon's unsurpassed power, I catch more waves. Even my wife can tell the difference from the beach that LeblonFins work better for me!"
Mike Janich, USA
Instagram:@tigerstriper62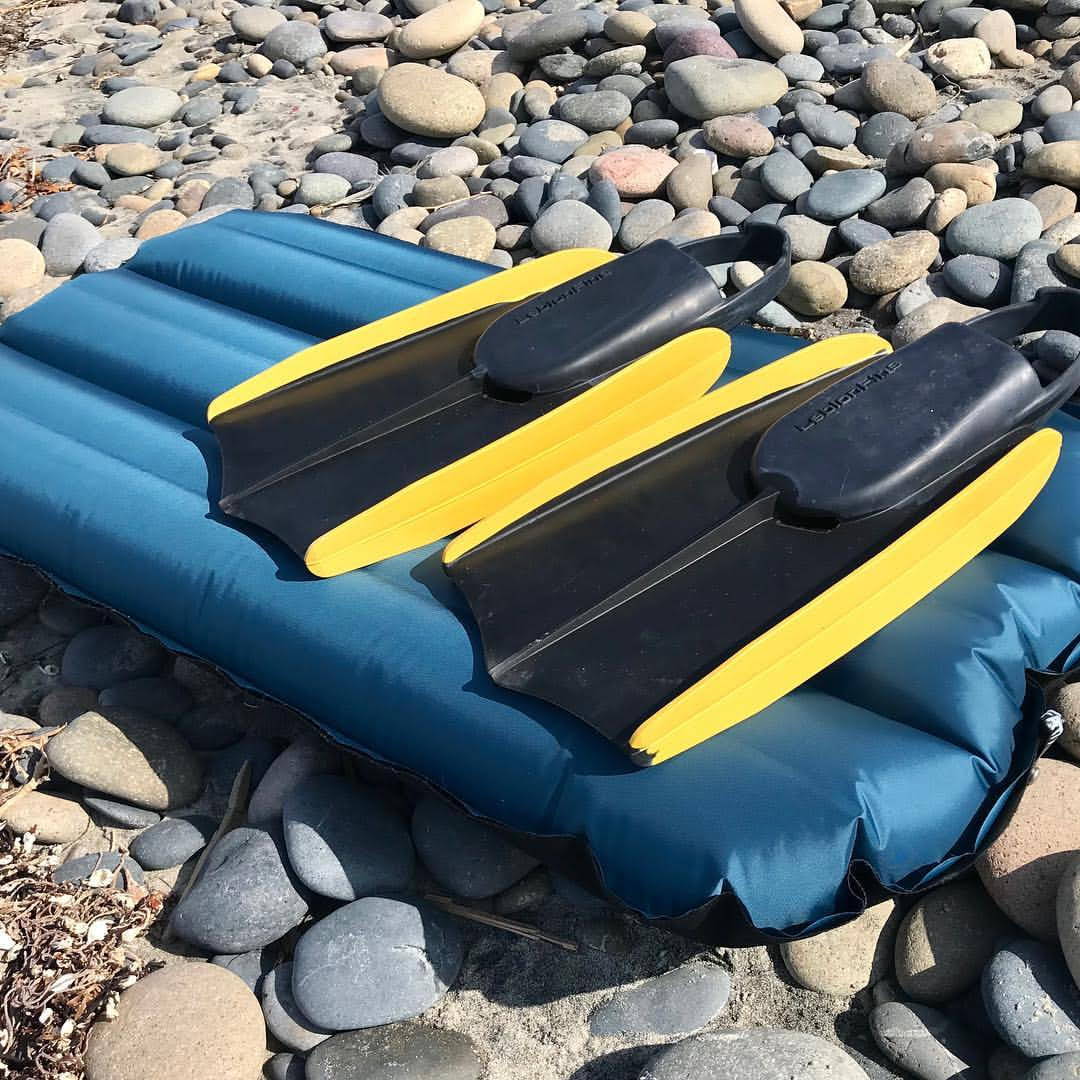 "For me, the Leblon fins offer everything I'm looking for in a fin for surf matting:
• Soft comfortable foot pocket that accommodates wide feet or thick socks for cold climates
• Power that you can turn on quickly and sustain
• Long, sharp rails that can be engaged or easily released to control direction
• Strong projection for long paddle sessions without fatigue
What more can you ask for?"
Ian Jermyn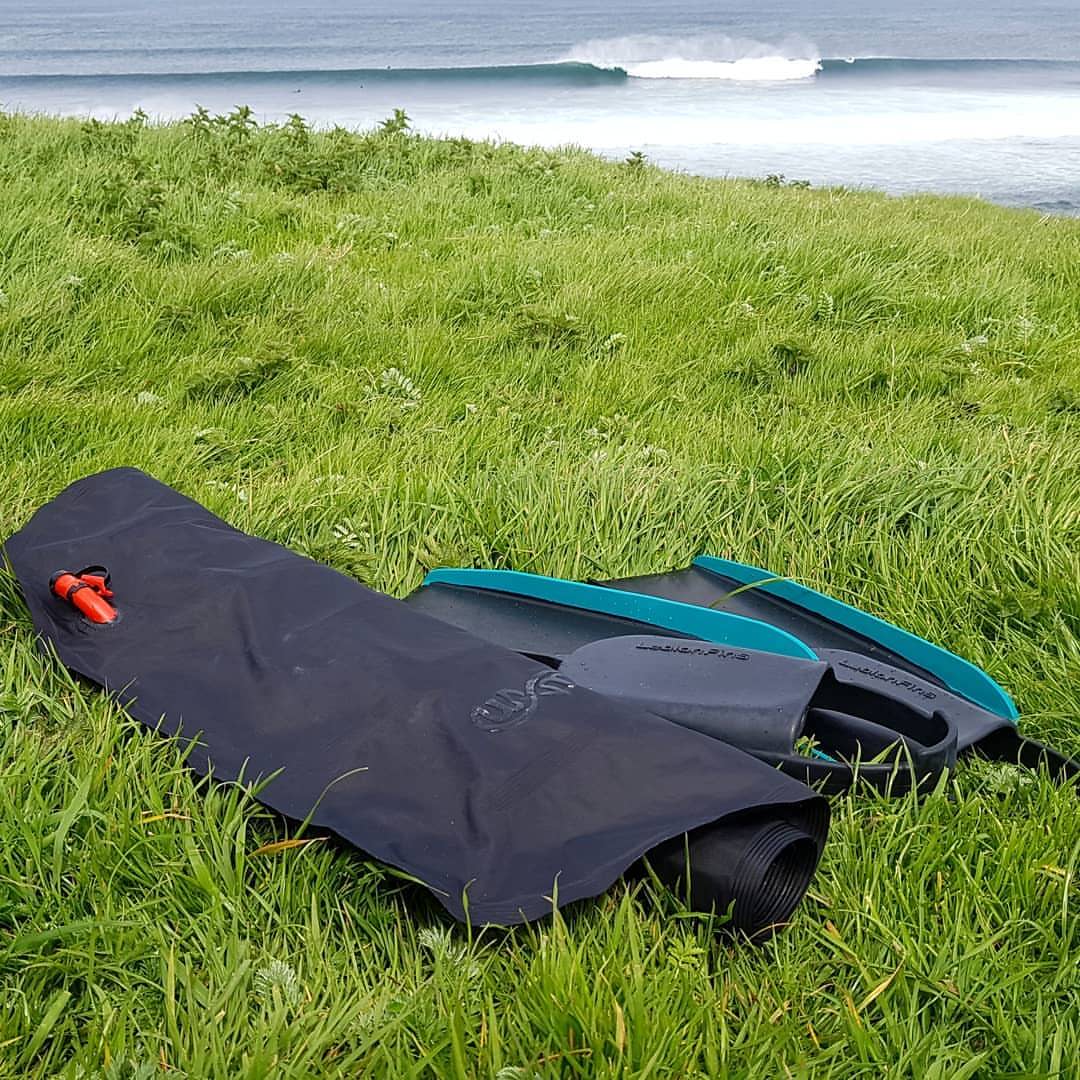 Did you enjoy this article? Share it with your friends!